No doubt one of the biggest games in the La Liga Santander will take place this weekend as Atletico Madrid will host Real Madrid at the Wanda Metropolitano on Sunday afternoon. Title contender, Barcelona hopes for a shared point in the Madrid Derby.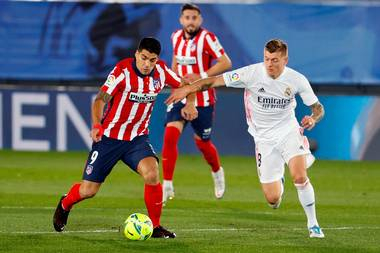 Both Barcelona and Real Madrid are equal in points and are still in the chase of the 5 points difference between them and the first place Atletico Madrid for the La Liga title in this campaign.
Atletico enter into the derby with 58 points while the visitors have gathered 53 points after 25 matches played, although the home teams still have an outstanding game in hand.
The Colchoneros suffers their first home defeat after 22 league matches unbeaten from the 1st December 2019 against Levante, followed by a champion's league loss to Chelsea at the arranged stadium in Bucharest. They will play this match with a renewed motivation after a 2-0 away win at Villarreal.
Trends show there have been fewer than 2.5 goals in 4 of the latest games in all competitions of Atletico Madrid. There have also been under 2.5 goals scored in 3 of their last 5 home La Liga matches.
Real Madrid will fight to claim all the 3 points in this tie after a last minute equalizer when they met Real Sociedad at the Santiago Bernabeu last weekend.
The Los Blancos are now undefeated in their last 6 matches in all competitions and have only been beaten once in their last 25 La Liga games and have won each of their last 3 matches away from home.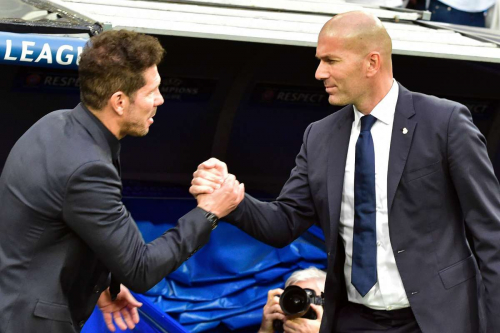 Barcelona Manager, Ronald Koeman's opinion..
Knowing fully well what it means to support Real Madrid, Ronald Koeman states clearly the reason behind it. As long as Atletico drop points, his position as regards the match doesn't matter.
According to Marca, Koeman said: "Our game is very important because there's a game between Atletico and Real Madrid on Sunday in which one or both can lose points.
"What matters tomorrow is winning in a game that will cost us against a strong squad at their own stadium. We need to be prepared for everything. First, we have to play our game. The team needs to win. It will always be great when the team on top loses points. But we can't obsess with their match because we also need to win and that can also backfire."
From the La Liga standings…..
Barcelona is on level points with Real. A draw in the Madrid Derby would be a good result for the Catalans if they win their away fixture at Osasuna, meaning Atletico will only have 3 point ahead Barcelona while Real Madrid will be 3rd with 54 points. However, we expect to see a typically solid display from both sides.