Pressured Fonseca Lauds Bruno Fernandes Ahead Of Man United vs AS Roma UEL Clash
Manchester United will host AS Roma in the Europa League semi-final showdown on Thursday which will see Portuguese Midfielder Bruno Fernandes face off against Paulo Fonseca's Roma at Old Trafford.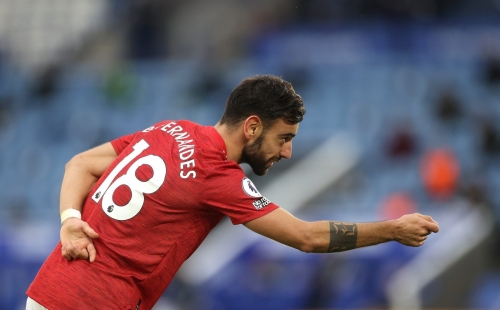 The outcome for Roma in this competition looks set to determine Fonseca's future in the Italian capital and a large part of the Giallorossi attention will be drawn toward Fernandes as it is key to his team's chances of progress to next month's final in Gdansk, Poland.
The Giallorossi European qualification hopes sink as they drifted six points behind city rivals, Lazio.
Roma is currently 7th in league position, therefore, winning the Europa League means a successful season and pivotal to Fonseca's hopes of keeping his job two years after being appointed.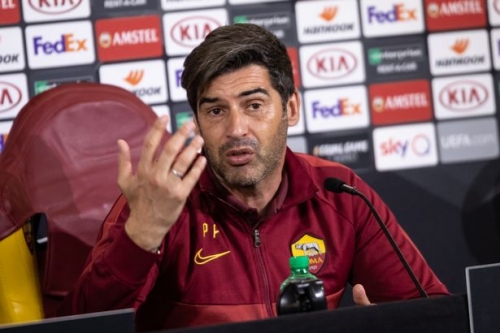 Fonseca was full of praise for his fellow countryman when asked during the pre-match press conference on Wednesday.
"Bruno is fantastic," Fonseca said.
"What I find remarkable is his personality. He has great qualities as a person and footballer, but he is also a good leader, a fighter and so, so intelligent. I'm not surprised he became a leader when he arrived at Manchester United."
The Portuguese international, Bruno Fernandes has played a major role in the improvement in the fortunes of Ole Gunnar Solskjaer's side since he made the move to Old Trafford in January 2020.
The 55 million euros former Sporting midfielder in 73 games for the Red Devils have scored 36 goals and made 22 assists.
This season, Bruno has scored 4 times, making 12 assists way more than the 12 goals and eight assists he got in 2019/20.