Manchester United Owners Set Club's Buyout Price Following Fans Protest.
It had been a dramatic week at Manchester United when fans break into the Clubs training ground in their protest against the Club's Owners on the Failed Super League Plans.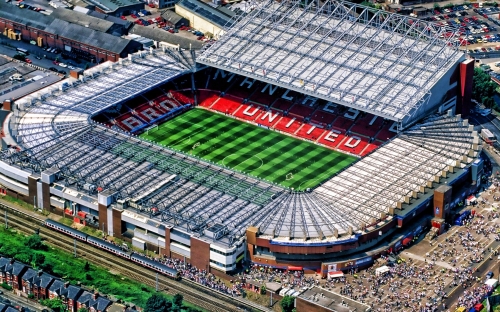 Manchester United fans have not been on good terms with The Glazer since the American family took over the Club's ownership 16years ago.
Glazer has not watched the Red Devil's play in over 2years and his communication with the fans apologizing over Super League chaos was his first in almost 16years.
The Super League saga resulting from the fans' agitation had badly upset the hierarchy at Old Trafford. According to rumor, the Club's owners set a price at which they could sell the Club.
According to the Irish Mirror, the Glazer could walk away with a four billion pounds bid on the Club after being in charge since 2005.
The Club's executive vice-chairman Ed Woodward also announced he will resign at the end of the year after 8years of service.
In trying to ease the tension, Ole Gunnar Solskjaer, Michael Carrick, Darren Fletcher, and Nemanja Matic spoke to fans on Thursday. Meanwhile, The Red Devil's will play Leeds in Premier League on Sunday and then a Europa League semi-final against Roma in midweek.