Manchester City vs Arsenal FA Cup game preview, predictions, and tips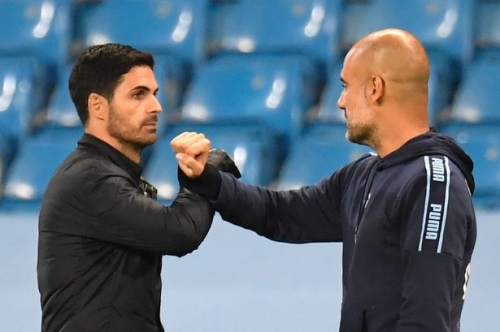 The FA Cup fourth round engages the top-table English premier league team in what is set to be a battle of tactics and strategy on Friday night. Football fans all over the world are still shocked by Gunner's consistency this season, there is now a serious comparison between the achievement of the current team and that of the invincibles in 03/04.
Evidently, Arteta's main goal is to win the English Premier League, but we can be sure to say that he would also love to lift the FA trophy again.
The Gunners pressurized and won 3-2 in their last EPL meeting against Manchester United, solidifying their number 1 position in the table. Arsenal, now boasting of a game in hand has scored 45 goals, conceded 16, and claimed 50 points in 19 games.
Pep Guardiola's men who have only lost 3 games in the EPL this season with 53 goals, the most so far, got into this round of the FA cup by thrashing the Blues 4-0 in early January.
Manchester City and current premier league top scorer Erling Halaand singlehandedly massacred Wolverhampton with a hat trick without a response from the wanderers. They are consistently keeping a trail of Arsenal and looking to hijack the top spot at a given opportunity.
Although, City suffered a shocking 2-0 knockout of the Carabao Cup quarter-final in the hands of Southampton. But we still feel the team is in high spirits to compete against any team.
Arsenal and City FA Cup record.
The gunner has won the FA Cup most time, they knocked out Guadiola's men en route to their most recent winning 2-1 against Chelsea in the 2022 final.
Meanwhile, City has lifted the trophy 6 times and won it last in 2019.
Manchester City Vs Arsenal Prediction
While City is with no injured player at the moment, Arsenal has Gabriel Jesus and Mohammed Elneny to miss the tie due to injury.
At betpro360 we can say staking on
Both team Score @ 1.70 odds is the best bet.
Also, Erlin Halaand to score @ 3.85 odds is a sure single-value bet you can stake on.